Miss Finley Kidnaps an Earl
How hard can it be to kidnap an Earl?

Clarissa faces losing her home because of her younger brother's financial ruin due to gambling debts. So what better way to help him than to kidnap the Earl who holds the vowels and force him to hand them over to her. Easy, right?

Noah, the Earl of Daubeney, finds his vanity wounded when a sprite of a girl bests him, locking him in a root cellar. But though he soon gets the upper hand, it's no longer his vanity at stake, but his heart.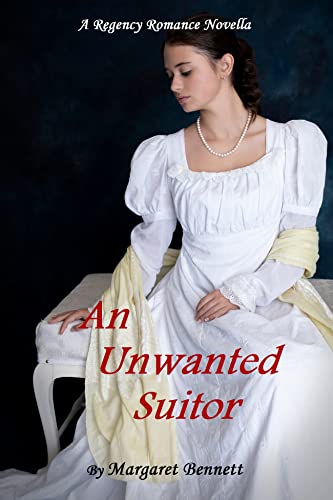 She believes in love. He's an unrepentant rake.

Compromised by a renowned rake, Calliope Rennell faces a marriage of convenience. But she believes in love and refuses to accept a loveless marriage. Besides, could a rake ever be faithful to her?

Willis, the Earl of Charlton, has no interest in marriage. Then at a ball, he accidentally compromises a debutante and finds the prospect may suit him. After all, he'd no longer have matrimonial minded mothers and their daughters scheming to entrap him.
Only problem is the honorable and virtuous Calliope desires a love match and refuses to marry him.
An Unwanted Suitor is a standalone, sweet Regency Romance novella with delightful characters and dash of humor.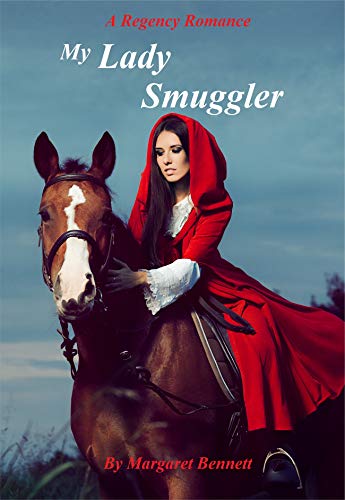 The Honorable Rosalind Wensley enlists a smuggling gang to rescue soldiers who are injured while fighting Napoleon and bring them back to England. But the rescue operation is threatened when the Earl of Melvyrn shows up, looking for a spy ring. Now she must hide her identity as a youth who works for the smugglers from the Earl's prying eyes.
Melvyrn, on assignment for the War Office, infiltrates the smuggling gang to locate an old man in France who possibly aids a spy ring. But when Melvyrn tries to befriend the lad who acts as a translator, the smugglers won't let him get close. Melvyrn also is intrigued by the lad's resemblance to Miss Wensley, and suspects a family connection. However when Melvyrn discovers Rosalind is the lad, he resolves to put a stop to her nefarious activities for her own safety. Rosalind, however, has other plans.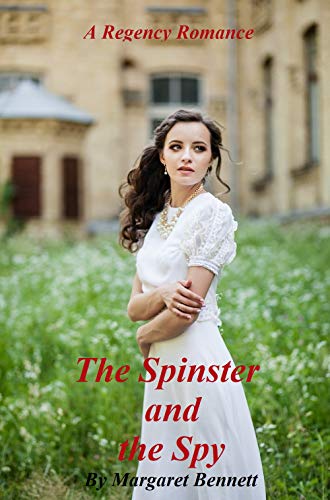 A feisty Spinster. A rakish Earl working for the Crown. An unlikely partnership for trouble.Miss Jane Colborne is firmly on the shelf, much to the chagrin of her brother, Viscount Ridditch, who sees her independence as highly unseemly. While taking a moonlight stroll at a house party, she stumbles upon a notorious rake spying on French traitors. Afterwards, she offers her services to the Home Office to help catch an English turncoat, turning her dull, uneventful life as a spinster into one of adventure and intrigue. She also must guard her heart against a rogue, the Earl of Blackmore.Working for the Crown, Owen, Earl of Blackmore must uncover a traitor among the aristocracy. While spying on two French émigrés, he's forced to pluck the most delectable spinster out of harm's way and into the shrubbery. Now his job becomes doubly difficult, for he must keep his eyes on, but his hands off, the infuriatingly inquisitive and feisty Miss Colborne who poses an even greater threat to Blackmore, this time to his heart.The Spinster and the Spy is a clean, sweet, Historical Regency romance with a happily ever after, no cliffhangers, and is part of The Spinster Series that can be read in any order. Read FREE in Kindle Unlimited!The Spinster SeriesAn Independent LadyThe Poor RelationThe Spinster and the SpyFoiling the Earl's Affair
The Strange Duties of a Lady's Companion
Upon the death of her father, Miss Emme Lyndhurst is left destitute and is forced to accept a position as a lady's companion to Lady Webley, who's a pilferer, or to put it bluntly—a thief. Somehow, Emme must keep the older woman from stealing items. But a house party with valuables lying all about turns into a fiasco for Emme as she discovers items stolen by Lady Webley and now must return them without the owners' knowledge.
Jonah, Viscount Hampden, attends a house party in the wilds of Cumbria to uncover a seditious rebellion and encounters the attractive lady's companion. Their paths continually cross at night, and soon she becomes embroiled in his investigation. He's also drawn into her unusual duty to protect a thief—and to the plucky young lady herself. 
The Earl and the Merchant's Daughter
A Misfit with the Ton finds an Earl in her bed. He proposes. She refuses. Now he must woo her.
Due to her father's investment acumen, Lucy Swinton finds herself a guest at a duke's country house party. Still, she knows her place, for the nobility frown on their titled sons marrying a merchant's daughter.
The Earl of Camberley, a renowned rake, is expected to propose to a young lady of his mother's choosing. But Camberley can't bring himself up to scratch. Instead, he drinks himself into a stupor and ends up in Lucy's bedchamber.
What a hullabaloo! When a maid discovers the naked lord in the merchant's daughter bed, Camberley is duty bound to propose. But when Lucy refuses to marry him, Camberley must convince the merchant's daughter to take a chance on him.
The Earl and the Merchant's Daughter is a clean, sweet, standalone Regency romance with humor and intrigue.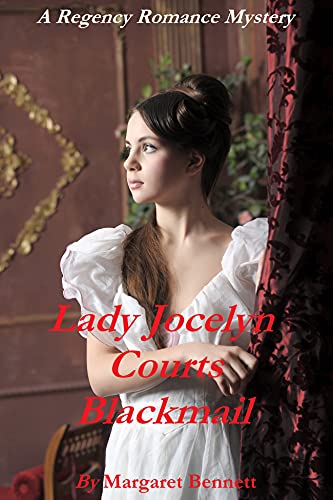 Lady Jocelyn Courts Blackmail
London, 1811. Lady Jocelyn Graydon is no fool. But the clever heiress is still surprised when her disreputable cousin kidnaps and places her in an upmarket brothel to gain access to her fortune. So when a handsome nobleman arrives for his usual appointment, she persuades him to help her flee… with nary an item of clothing removed.
Viscount Adrian Stangate avoids affairs of the heart. But the crown spy's search for a traitor offers a pleasant distraction when he rescues a young actress from a madam's clutches. And though his feelings are firmly walled off to shield him from any compromise, he can't shake the pretty woman's visage from his thoughts.
At first grateful for his assistance, Jocelyn quickly becomes convinced the striking aristocrat is a villainous blackmailer. And Adrian is so completely taken by the stunning lady's bold break-in to his study, he vows to discover who the real person is behind her beguiling smile.
Will the couple's secrets be their undoing, or will they pay love's ransom for a happily ever after?
Lady Jocelyn Courts Blackmail is an enthralling standalone Regency romance. If you like delightful characters, intriguing mysteries, and more than a dash of humor, then you'll adore Margaret Bennett's historical adventure.
Foiling the Earl's Affair
What happens when a Misfit among the Ton, a matchmaking Aunt, and a determined Earl collide?
Lady Meghan Charlton, a bluestocking who can't see without her spectacles, takes up residence with Lady Farringdon for the Season and becomes embroiled in her matchmaking hostess's plan to keep the Earl of Daventry from proposing to a young debutante. Unfortunately, Lady Farringdon refuses to let Meg wear her spectacles, as she is convinced that is why Meg is still unwed.
Julian, the Earl of Daventry, has decided to marry a biddable young lady but is constantly foiled in his attempts to propose by the lovely, but extremely clumsy, Lady Meghan. It isn't long, however, before he finds her intelligence and sensibility far more appealing than the ingénue he'd chosen.
Foiling the Earl's Affair is a sweet, clean Historical Regency romance with a happily ever after, no cliffhangers, and is part of The Spinster Series that can be read in any order. Read FREE in Kindle Unlimited!
The Spinster Series:
An Independent Lady
The Poor Relation
The Spinster and the Spy
Foiling the Earl's Affair.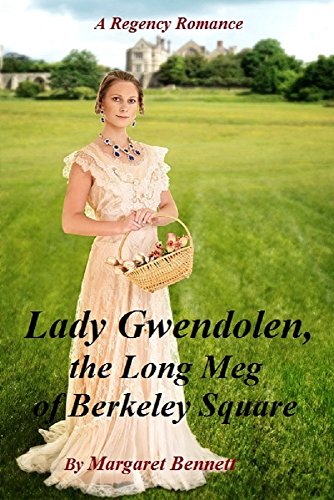 Lady Gwendolen, the Long Meg of Berkeley Square
Much to her chagrin, Lady Gwendolen stands a head taller than most of her potential suitors, putting those brave enough to dance with her at eye level to her bosom. Despite her embarrassing height, the attraction of her large dowry often makes Gwen the target of unwanted attention, with one exception, the roguish Earl of Stafford. But dare she trust her heart to him.
Colin, the Earl of Stafford is well over six feet and is drawn to the tall, svelte Lady Gwendolen. Her open manners and knowledge of horses make her unlike any woman he has ever met. But around him, the lovely damsel is as skittish as one of his racehorses. Yet, he's determined to find a way to win her trust and, thus, pursues her with the single mindedness he's never had for another woman.
An impossible Governess brings havoc to the household of an imperious Viscount and his troubled niece.
Forced to earn her way in the world, Georgeanne is on her third employer in four months as her good looks and aristocratic upbringing make it near impossible for her to maintain a position. Her last hope is governess to Lord Raynor's five year old niece, a sullen and tantrum prone orphan. Now, other than talking back to her aristocratic employer, Georgeanne biggest challenge is not losing her heart to him.
Lord Raynor is amazed by the governess's success to control his troubled niece. Yet, no servant has ever tried his patience more. He finds the the governess a most tempting morsel even as he's sorely tried not to wring Georgeanne's pretty little neck for her antics.
The Impossible Governess is a clean, sweet, romance with humor and a happy ever after ending in the standalone series Misfits of the Ton.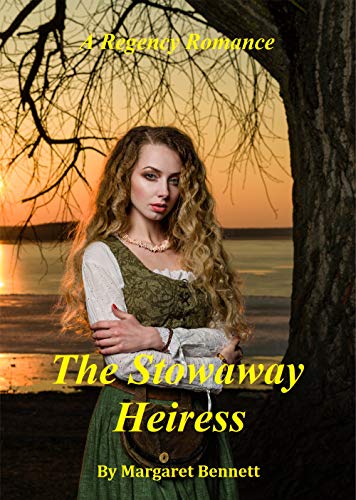 When Winifred Manston's beloved father dies without an heir, Freddie, as she is known to most, soon finds life intolerable. Her cruel and greedy guardian, the current Baron Manston, tries to force her to marry his son in order to gain her inheritance. With little choice but to flee her home, she disguises herself as a young lad. But when she finds her only chance of reaching her former governess, who resides in France, is to stowaway on a smuggler's sloop, she ends up having to trust a gentleman she suspects is a spy.
Julian Braunstone, Viscount Treversham, is headed for France to rescue one of Wellington's agents who's been wounded and trapped just outside of Paris. But when Julian discovers the intriguing and secretive "Freddie Smith" hiding in his cabin aboard a smuggler's sloop, he is forced to alter his plans, and help the young woman reach her governess.
With a growing attraction for the delectable young woman, Julian leads Freddie, her governess, and a wounded agent through the French countryside with Napoleon's soldiers intent in finding them before they reach the coast. And if they do manage to safely reach England, how will he protect Freddie from her cruel guardian?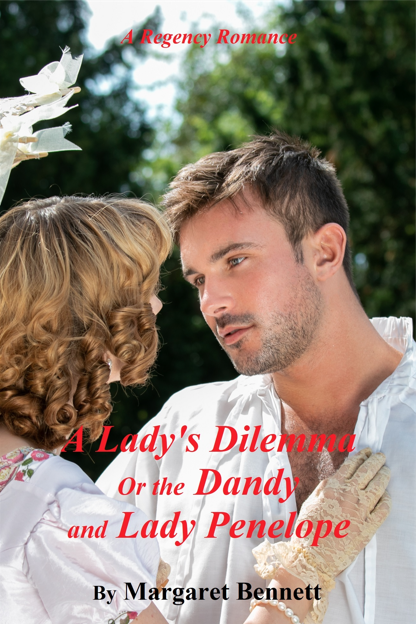 A Lady's Dilemma Or The Dandy and Lady Penelope
Humor & Intrigue: She engaged to another but drawn to Max, an Earl who reinvents himself as a dandy to uncover a spy who seems to prefer the company of another man.
Lady Penelope Lenwood has been engaged to marry Victor Bynes since she was fifteen years old. However, as she finds herself drawn to the flamboyant Lord Aldwyn, she experiences an abusive and possessive side of Victor that he's managed to hide from her. Still, she's reluctant to break the engagement, for while Lord Aldwyn makes her heart sing, she can't help but to notice his penchant to chase after men.
Recruited by the War Office to capture a spy, Lord Maxwell reinvents himself as a dandy. His father, the Duke of Blackmoor, is appalled by his son's transformation, especially when Max discovers he enjoys playing a Pink of the Ton. He also discovers his interest in a certain young lady threatens his independence.
A Lady's Dilemma Or the Dandy and Lady Penelope is a clean, wholesome, standalone Regency romance with humor and intrigue.
The Earl and the Vicar's Daughter Book
Miss Grace Aubrey, a vicar's daughter, comes upon a very drunk Earl of Hatton on a lonely country lane and soon determines he is a broken man. When he befriends her, she encourages him to improve his estate. As their relationship blossoms, Grace makes the fatal mistake of declaring her feelings for him, which sends him racing back to London and his old, destructive habits.
Coming home from war with nary a scratch, Trenton, the Earl of Hatton spends most of his days drinking and gambling in an effort to purge the battle memories that haunt him, and soon is banished by his father to rusticate in the country. He encounters Grace under dubious circumstances and discovers teasing the vicar's daughter a delightful distraction even while she tries to help him find renewed purpose to life. However, when his light flirtation becomes something deeper, Trent fears hurting her and returns to London and his former scandalous life. Still, he cannot banish her from his thoughts, or heart. When Grace arrives in to London for the Season, he becomes even more intent on causing scandal.
This is a clean historical regency romance.
A Spinster whose a companion for eccentric tippler. A Viscount working for the Crown. He's not for her, but seeks her out–when he's not rescuing her from disaster.
Chloe Woodforde is a poor relation well past the age to marry. As a companion for her eccentric, elderly great aunt, Chloe biggest challenge is keeping the old lady out of the booze. When they attend a country house party, Chloe encounters Viscount Camden while walking her aunt's Yorkshire terrier. Though he is far above her reach, her attraction for Camden grows as she sees past his harsh demeanor and his reputation as a rake.
Camden finds himself drawn to Chloe's honesty and integrity. But as an agent for the Crown recruited to prevent stolen documents from falling into enemy hands, he recognizes it is not in her best interest to seek her out. Unfortunately, circumstances continually throw the lovely sinister into his path as he tries to keep her from falling into disastrous situations while out walking her silly mutt.
The Poor Relation is a clean, sweet Historical Regency romance with a happily ever after, no cliffhangers, and is part of The Spinster Series that can be read in any order. Read FREE in Kindle Unlimited!
The Spinster Series:

An Independent Lady
The Poor Relation
The Spinster and the Spy
Foiling the Earl's Affair
A plot to kill a Viscount discovered by a Misfit leads to more trouble!
As a country bred miss, Emily's first Season is a complete disaster. Returning home, she overhears two men plotting to kill Gabriel, Viscount Lindemann, who is hosting a nearby house party arranged by his greedy cousins in order to avoid their creditors. Yet, when she informs him of the plot, he brushes it off.
Out of boredom, Gabriel invites Emily to join the house party, which she does with the intent to uncover the Viscount's enemies. Unfortunately, Emily and Gabriel find themselves in a compromising situation, much to Emily's mortification as she feels it was her hoydenish behavior that ensnared the Viscount. Now, Emily's life is also in danger, and Gabriel must the find proof he needs to banish his cousins.
The Hopeless Hoyden is a clean, sweet, standalone Regency romance with humor and intrigue.
"Out of all of the books that I have chosen from the Kindle Library, I think "The Hopeless Hoyden" is one of the best I've read. I just gave it five stars." ~ Amazon Reviewer "Five stars! A mad cap original heroine." ~ Amazon Reviewer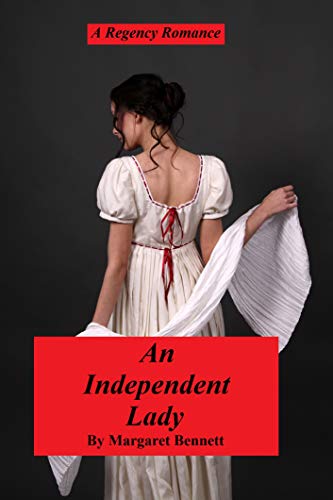 A feisty Spinster hunted for her inheritance. An Earl determined to help leads to a pursuit for love fraught with danger.
Lady Amelia is firmly on the shelf as she's yet to meet someone she can love. Still, she is perfectly happy with her life, having set up her own establishment with a chaperone. Her brother detests her lifestyle, however, and holds a house party to introduce her to eligible bachelors. Among them is Lord Talverson, who finds Amelia's inheritance a perfect answer to his money problems.
The Earl of Wexley learns his old foe Talverson is manipulating Lady Amelia to wed him and sets out to protect her, despite the fact that the fiery spinster has made it quite clear she does not need his help. What Wexley does not count on is losing his heart the Amelia, then finding the pursuit for his lady's love fraught with danger.
A Independent Lady is a clean, sweet Historical Regency romance with a happily ever after, no cliffhangers, and is part of The Spinster Series that can be read in any order. Read FREE in Kindle Unlimited!
The Spinster Series:

An Independent Lady
The Poor Relation
The Spinster and the Spy
Foiling the Earl's Affair
Hilarious happenings occur when a diplomat's daughter and a 9 year old terror disrupt a cantankerous guardian's well-ordered life.
Living in Vienna, Dory receives a letter from her best friend's orphans begging her to defend them against their evil guardian, the Earl of Harcourt. Dory knows she must help the three Rundell children. But how is she going to convince their haughty guardian to unbend enough to listen to reason. To further complicate matters, his dark, brooding good looks have invaded her dreams.
Harcourt's ordered life has received a set back since he's been appointed guardian to the Rundell brood. Moreover, he finds himself the target of a prankster. But his life becomes even more complicated when Miss Dorcus Kenworthy arrives and spars with him over the future of his three wards. Then, there is his growing attraction for the lovely diplomat's daughter.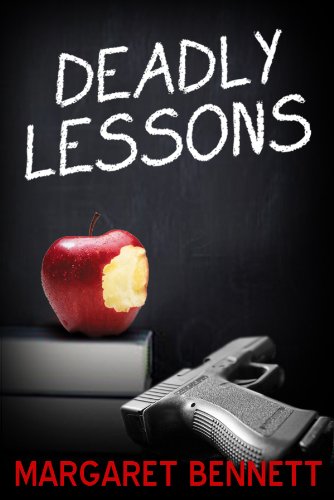 Lindsey Mitchell is an English teacher at an inner city school when she encounters a former student, Simone, and offers to her help get into college. Unfortunately for Lindsey, Simone's abusive boyfriend Marc is a member of a gang of car hijackers, the Knight Legends. When Marc forces Simone to take the gun used in the execution of a gang member and hide it, she decides to escape by taking Lindsey up on her offer of help, then hides the gun in Lindsey's home.
Detective Jack Owens, along with his partner Rosnick, is assigned to investigate the murders. He soon recognizes that there are definite ties with the gang members and other students in Lindsey's fifth bell class. After a series of crimes targeting Lindsey as the victim, Owens realizes the gang is after something they think Lindsey has. Furthermore, Lindsey finds herself embroiled in the dysfunctional and self-destructive lives of several other students in her fifth bell class who also have ties with the Knight Legends.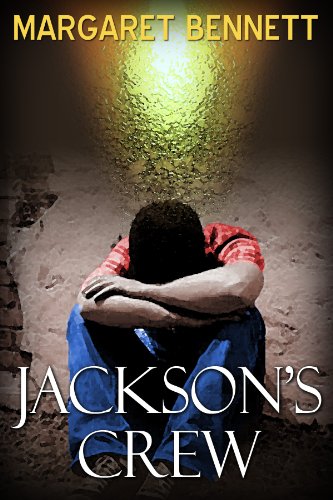 Jackson Thomas, a.k.a. Jacks, witnesses one of his friends being harassed by a neighborhood gangbanger. With an older brother already serving time for simply associating with the wrong people, Jacks knows the score. But what can one guy do? Jacks convinces his friends to form a crew that helps its members to stay out of trouble. Then Jacks' new neighbor, Angelo Betterman, who goes by Gelo and has a never-there father.
Events heat up as Jacks and his friends find themselves involved in keeping Peanut, the smallest of the crew members, from a bullying gangbanger, saving an old lady from a mugging in an alley, recovering a stolen television, and finally banishing a project drug dealer. While Jacks' adventures seemingly resolve themselves in ordinary fashion, a providential element permeates the action whenever Gelo is around. In the end, when Gelo vanishes with his father as apparent rent skippers, Jacks concludes that Gelo is, in fact, his guardian angel. (108 pages)